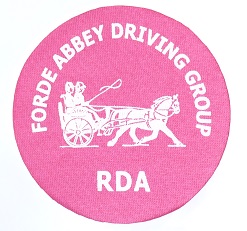 Forde Abbey RDA Carriage Driving Group
Forde Abbey RDA Carriage Driving Group is based at Forde Abbey, near to Chard and close to the border between Somerset, Dorset and Devon.
We are very lucky to be able to use the Abbey parkland which is extensive and very beautiful. Volunteers exercise some ponies, which are based at Forde Abbey farm, regularly. we always need more volunteers to help both with pony exercise and to care for the disabled drivers.
If you would like to be a volunteer, please use the contact information on the home page.
You will find it fun, fulfilling and sociable.
If you are an experienced carriage driver, you may have the chance to train to be an RDA coach.