Forde Abbey RDA Carriage Driving Group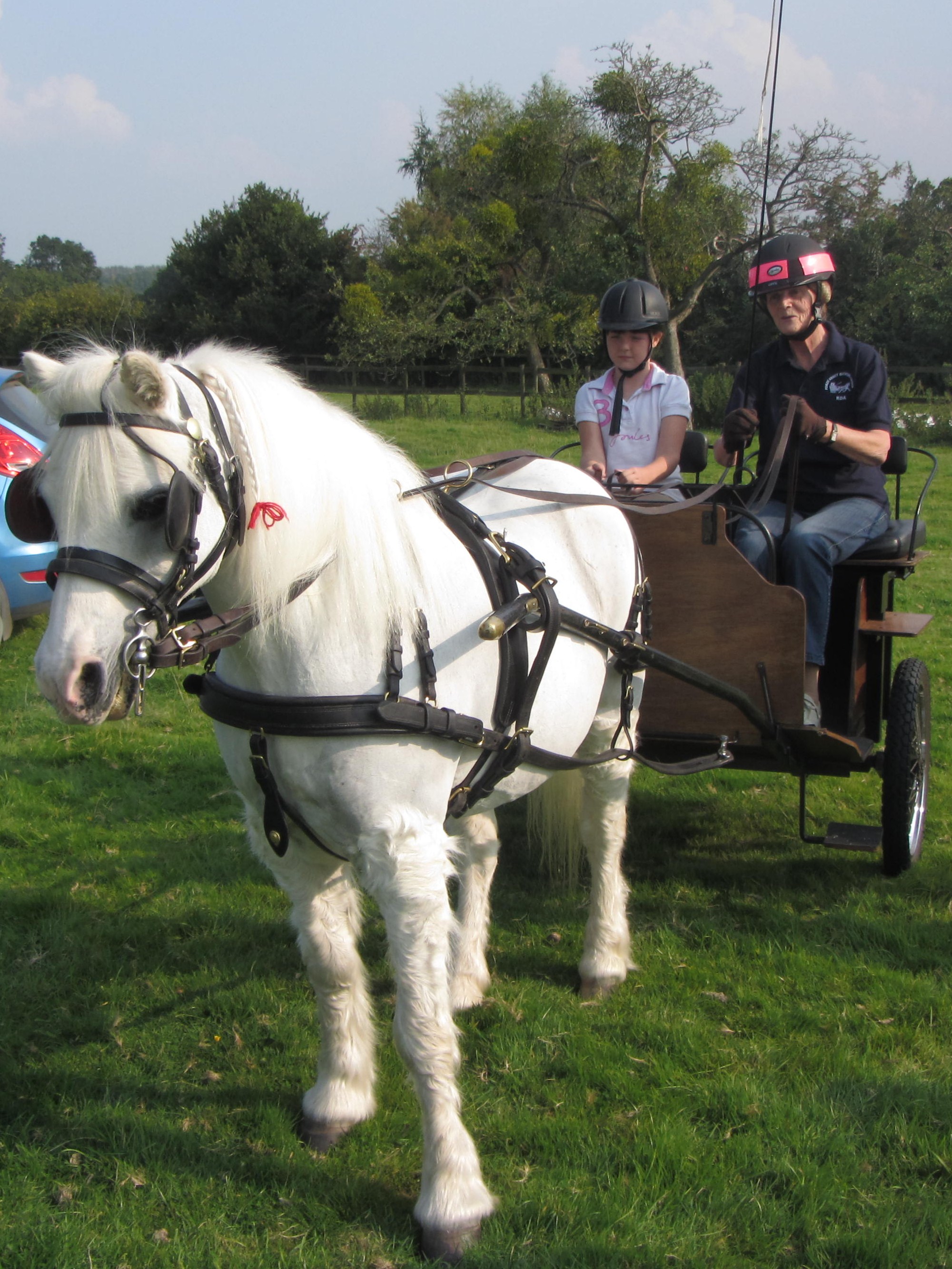 Ben
Bentley is a Welsh section A grey gelding born around 1997. Owned for the last 12 years by our chief coach and organiser Mrs Jenny Pennell. Bentley passed his R.D.A. assessment the same year so he has been an R.D.A. driving pony for twelve years, first with the Somerset Levels Group near Wells and now with the Forde Abbey Group. He was presented with his R.D.A. long service award in 2016.
Bentley is our founder member pony, in fact, in the beginning Bentley was the only pony and he is, and has been ever since, the beating heart of us all. He gives the drivers their first opportunity to learn to carriage drive around the Idyllic grounds of Forde Abbey. He has taught as many children to drive as he has adults to drive. Jenny bought him originally to be a pair with her driving pony Popcorn, and he really loved his time as a pair competing at shows, driving club events and drives and also driving club trials. These experiences have made him such a wonderfully safe pony for R.D.A. driving. He may not be the speediest but he is completely unflappable. Driving round the grounds of Forde Abbey is mostly completely tranquil, however, even here we have the odd train and low flying helicopter to contend with and Bentley is unfazed. Now he is joined by more ponies, he is enjoying the company of others.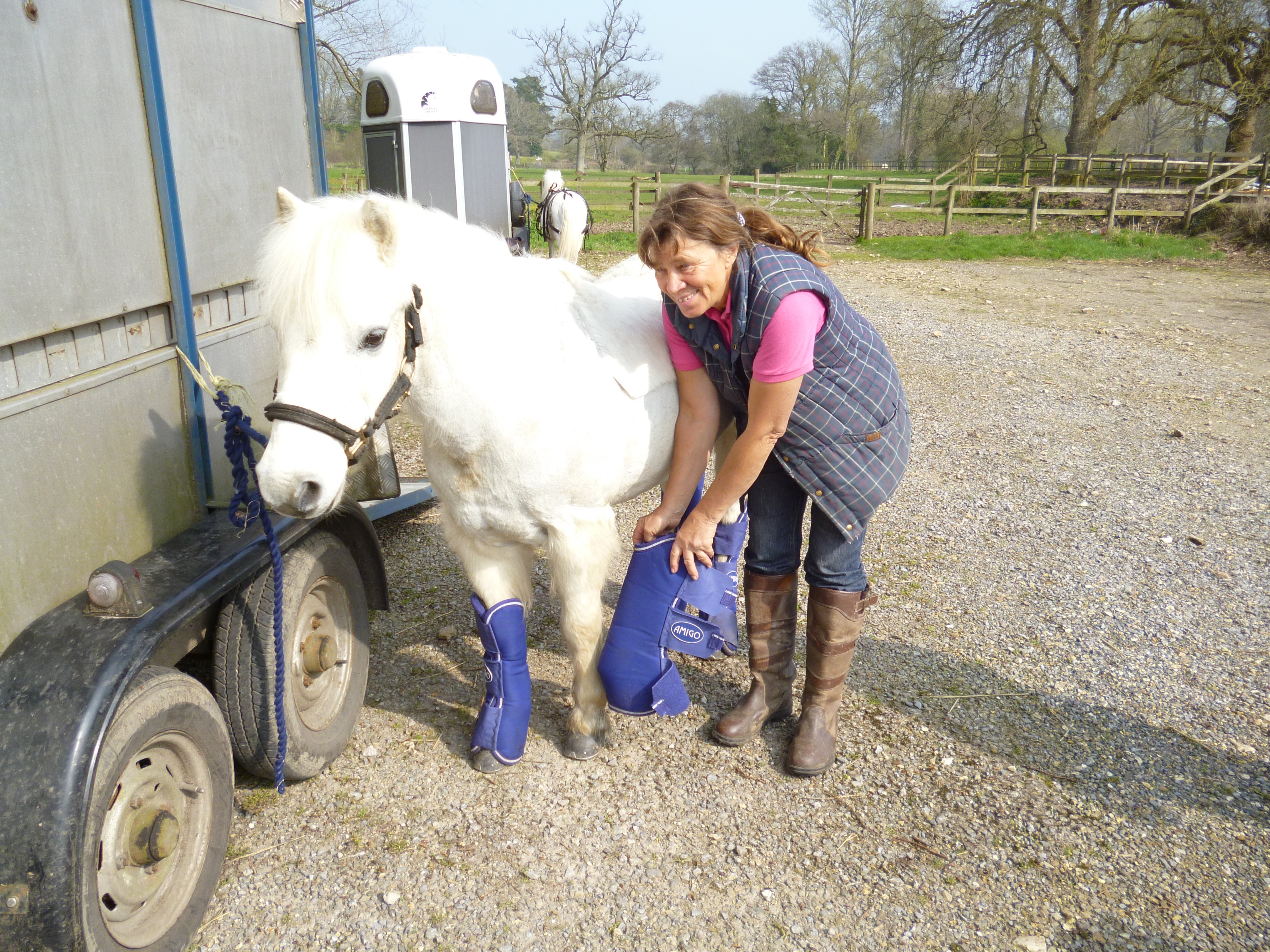 Roly
Roly, like Bentley is a ride and drive pony. He is owned by Lee and Sarah Sandford, the owners of Woodhouse Stables and ridden regularly by the children there who love him of course. This is his story and his life at Woodhouse Stables, as told to us by Sarah.
"Roly's full name is Roly-Poly and he is a Welsh section A, born in 1996. Roly has a really cheeky character and is loved by everyone at Woodhouse especially the children. He loves attention and will stand patiently while being washed, brushed and fussed! While out in his field however he shows a feisty personality, as he's a little bossy boots and keeps all other ponies and horses in line- even those three times his own size!
Roly first came to Woodhouse Stables in 2012 for a holiday while his owners were away, but on their return , they offered him to the stables as he was a bit of a handful! With some guidance and learning the rules of the stables, Roly soon settled down and found his place with his new family. When he knows it is time for work, he will quickly settle into routine, he is great for young beginners to ride and will sense he needs a steady pace, but with an experienced rider he is surprisingly speedy!
Roly seems to very much enjoy his role of being a driving pony and once again understands he needs to be in steady mode. He has appeared in local carnivals for advertising, seeming ly unbothered by all the noise and lights and does regular pony rides at local school and street fayres. He loves his food and his favourite treats are apples and polo's, but actually anything edible will do in Roly's eyes.
He is a gentle loving little pony, always willing to please (especially for a treat). "
He is just as popular with us all at Forde Abbey and we are all delighted that he is lent to our group for ou fortnightly sessions. His busy life has helped him become quite unflappable, a very desirable trait for an R.D.A. pony.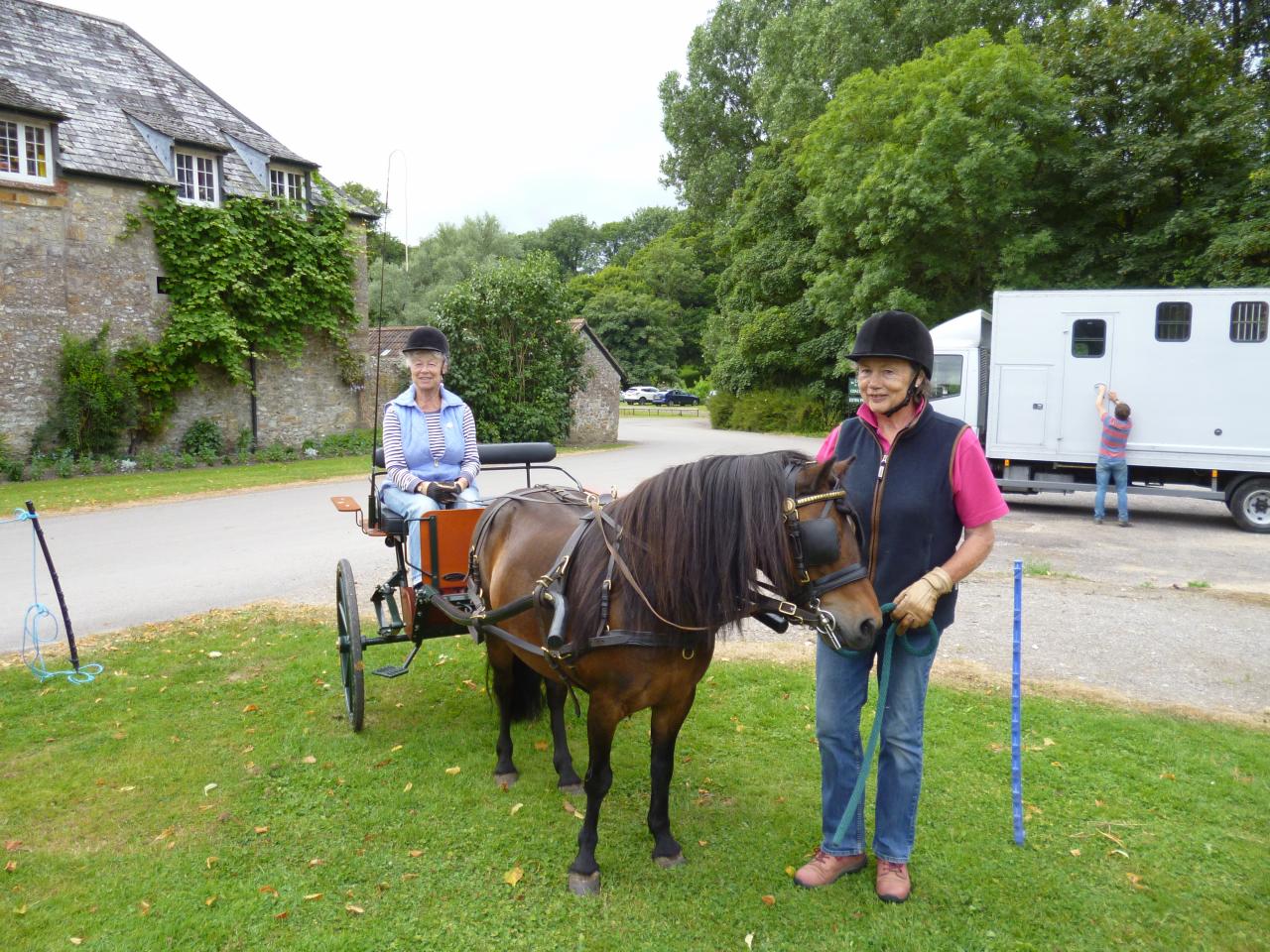 Nutmeg
Nutmeg is a bay pure bred registered Dartmoor mare., she was born in 1998. Hilary was given her as a gift from her sister as a reward for her hard work helping her on her farm. When Nutmeg was young, she used to follow Hilary round the field and push the wheelbarrow over whenever she could and is obviously a little pony with plenty of personality.
Hilary says she had always wanted to learn to drive, but because Nutmeg was too small for her to ride, it seemed a great opportunity. So when she was 4 years old , with the help of Celia, the owner at the local riding school, she was broken in to drive. To begin with Nutmeg was apparently very naughty to the annoyance of Celia, but with perseverance and patience, Nutmeg became a great little driving pony, who has given Hilary tremendous pleasure, exploring the roads and lanes around her home. Celia also says to her that , because Nutmeg was strong minded and independent, (a typical Dartmoor) she would always take care of her driver, which has been found to be very true.
Although Nutmeg is now ageing , she is still full of energy and is enjoying her new life at Forde Abbey Farm. Thanks to Lisa Roper and a band of willing helpers, Nutmeg has passed her test as a driving pony for the R.D.A. and has become the third equine member of the Forde Abbey Group.
Nutmeg's great passion is food, she also loves being groomed, in fact, she loves all contact with people and is certainly having plenty of that . Lets hope that she has many years of active life ahead of her, and she can continue to give pleasure to every one she meets.
These stories were written by Linda who was our first disabled driver.

Demi
Demi is the fourth RDA pony of the Forde Abbey group. He is now a fully qualified RDA driving pony and a wonderful asset

He is another registered Dartmoor pony, and his 'proper' name is Greatfairwood Diadem. He will be 15 years old this year (2017).
He's related to Nutmeg although they don't look a bit alike, as he's grey and she's a bay; he is the son of Nutmeg's sister Blossom, so Nutmeg is his aunty. His father (or sire) is Boveycombe Banner, a dark, almost black, Dartmoor, who was shown as a driving pony.
When Demi was about 4 years old he came from the farm where he was born to live with Nutmeg and her owner at the time, Hilary. As soon as he had settled in he began his training as a driving pony. The kind manager of the local riding stables, who had helped train Nutmeg, had sadly died, so Hilary had to break Demi in without her help. But he learnt really quickly, and in fact wasn't nearly as naughty as Nutmeg had been. He showed his true paces as a smart pony with a gentle disposition, trotting out with a smooth and flowing action.

He's now going very well and as the picture shows being driven by Denise one of our drivers,in one of our new four wheeled Fenix vehicles.